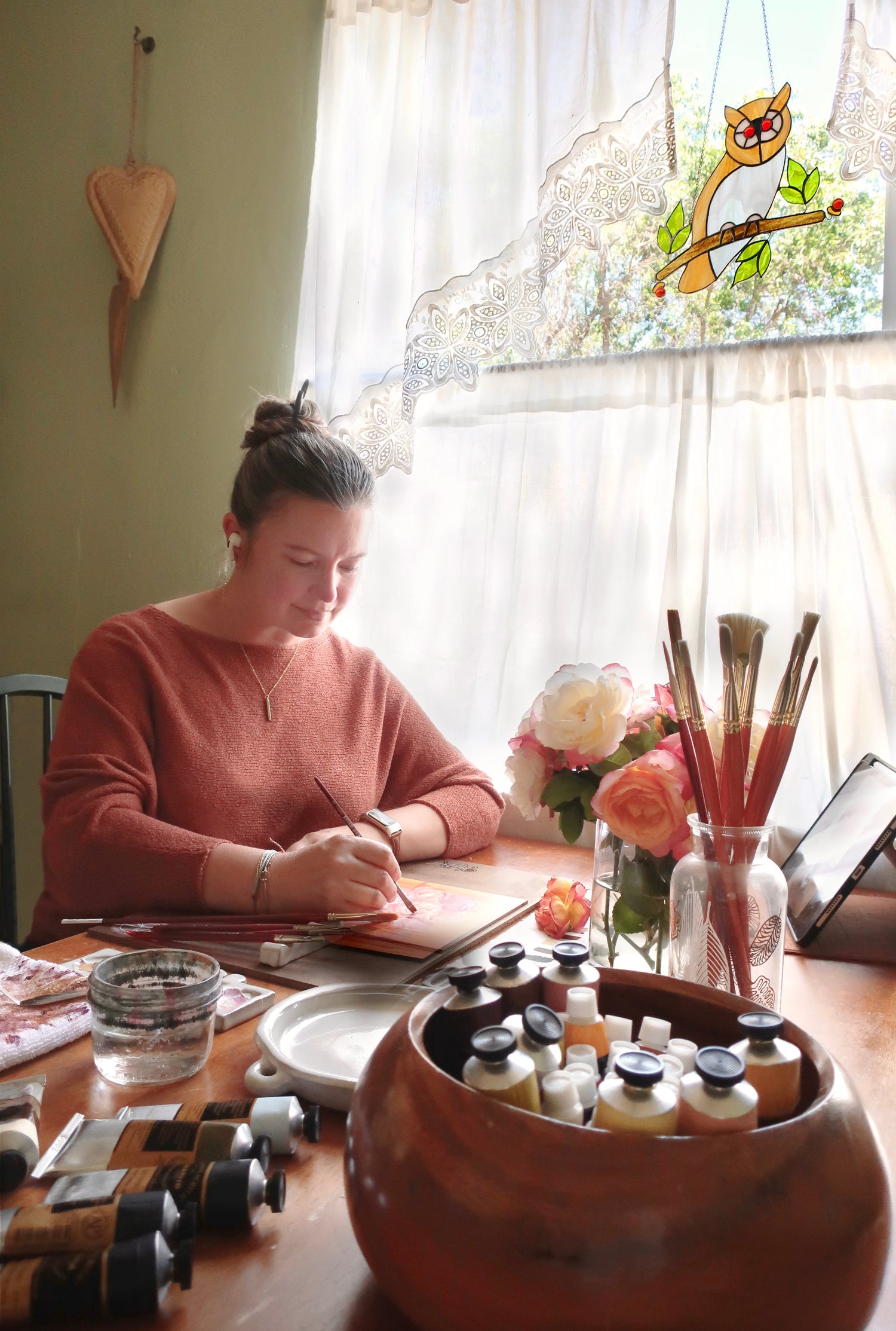 Meet the artist
Hi there, I'm Jen! I'm a watercolor landscape artist based out of my home state of California. I'm recently married to my best friend of 16yrs, Ross. Together we raise my two kids Adrien & James. Along with our two rescue furbabies, our cat Geronimo and our wolf beast Caruso. I'm happy to be surrounded by a supportive family who constantly invades my studio space to see what I'm up to and to cheer me on.
Let's Be Friends!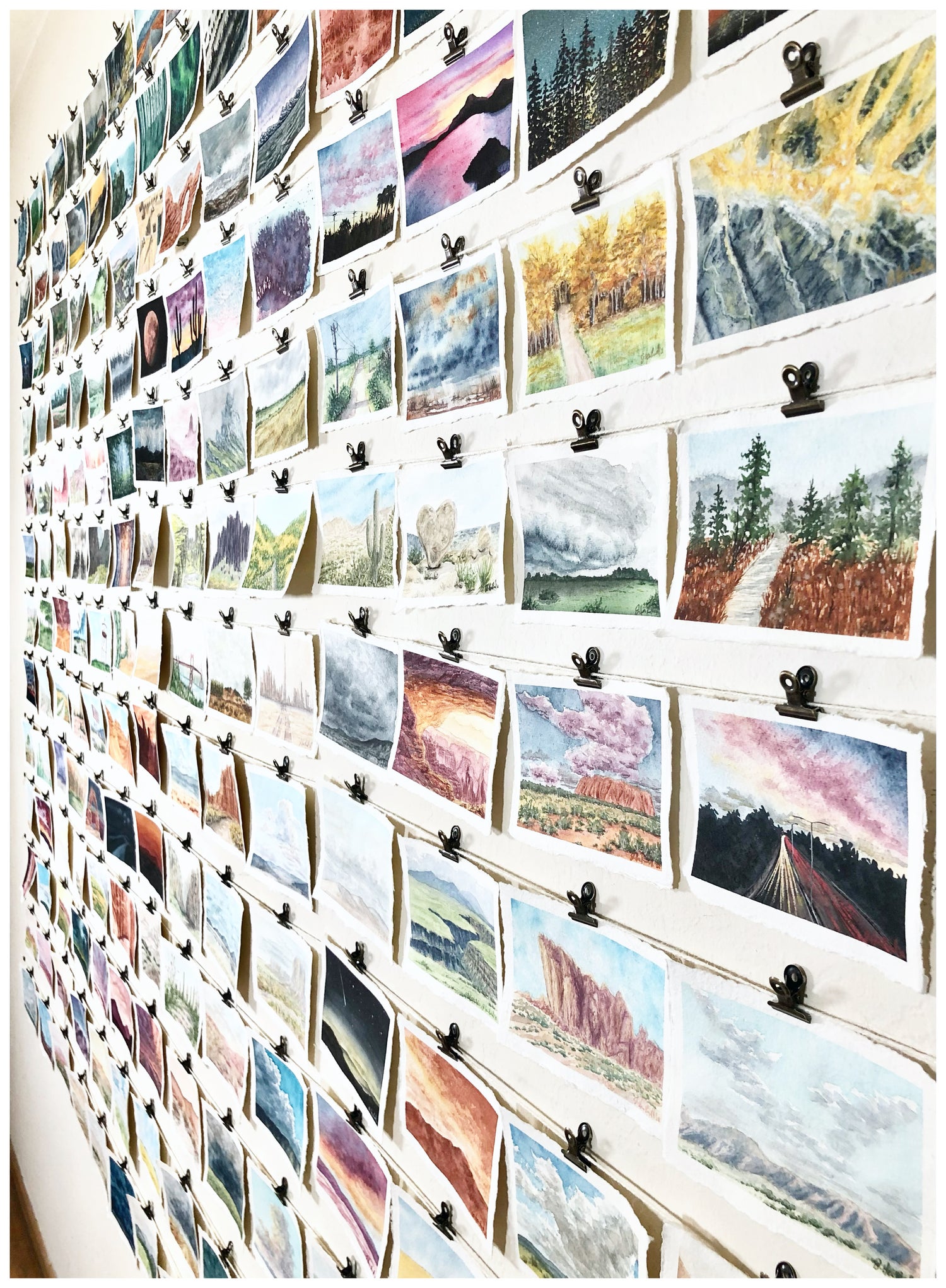 My Background
I was the girl who doodled on all my schoolwork while studying graphic design and image editing in school. Eventually, I stumbled into photography and ran a successful portraiture studio for many years. Later, I pursued graphic design full-time for a custom apparel print shop, igniting my interest in large format printing. When the print shop closed before the pandemic, I decided to tap back into my creative side. I gathered supplies and began to paint every day to build my skills. Recently, I expanded my studio to house my print shop where I print all of your orders.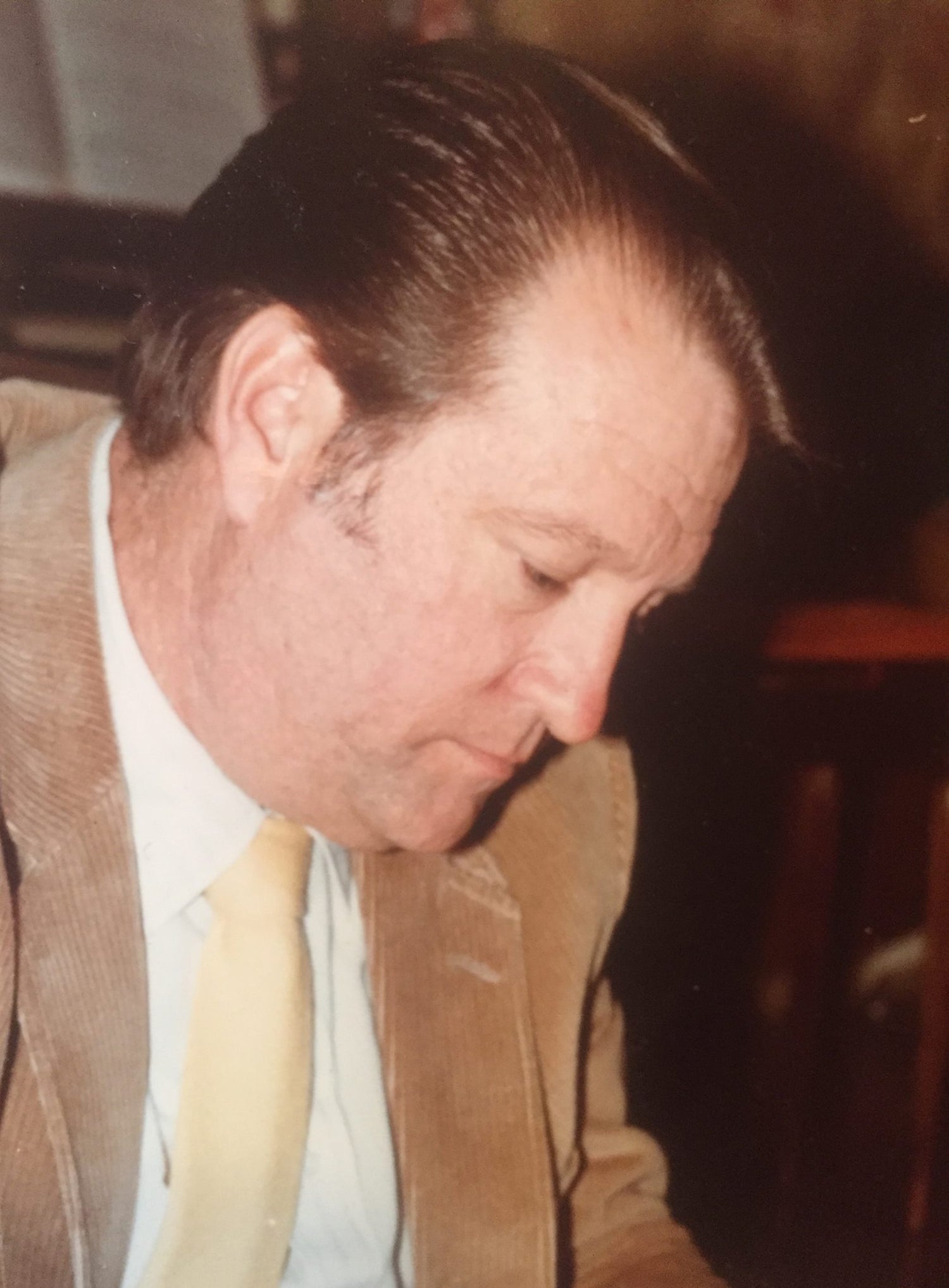 My Inspiration
My inspiration comes from my father, James L. Herman (11/11/36 - 02/01/05), a watercolor artist from St. Paul, MN. He attended California College of the Arts in Oakland, CA, under the instruction of the renowned Richard Diebenkorn. I was fortunate to have grown up watching my dad work in his home studio. He encouraged me to view the world with an artistic eye. Which I take to heart and practice with everything I try. Including watercolors, which I'll admit have always intimidated me. As I never thought I could ever live up to the talent that my father possessed. By conquering my fears, I managed to ignite a newfound obsession and, with your support, have managed to turn it into a full-time job!